West Peoria News for February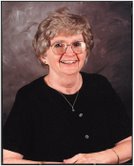 Gene Pratt from City Hall provided this updated list of significant events in our community during 2009:
4th of July Parade – Clonmel Marching Band (Banna Chluain Meala) and The West Peoria 4th of July Parade is always a very special event. In 2009 the parade became an international super-event.The award winning Clonmel Marching Band of Ireland was the feature of the 2009 parade.
Illinois American Water and Stevers Water District has agreed to provide water to the homes in the Stevers Water District.
Biddison Annexation – Harry Biddison asked to have his property at 3100 Farmington Road annexed into West Peoria. Harry operates Biddison's Auto Sales at the location.
Regional Retail Study: The City of West Peoria participated in a Regional Retail Study sponsored by the Economic Development Council for Central Illinois. A total of nine Central Illinois cities participated in the study. The study, which is the first in this region involving multiple municipal government participants, included information regarding retail potential for each targeted area, customer profiles and recommend specific retailers that meet local customers demand, among other things.
Economic Development Council: The intent of the Council is to create an effective and aggressive economic development team. The function of the Commission is to assist with the planning, development and implementation of an Economic and Community Development Program for West Peoria.
United Disciples Christian Church: The United Disciples Christian Church closed in May of 2009. In June of 2009 the West Peoria City Council purchased the Church for $10. The Church has been a part of West Peoria since 1924.
Condominium Development and Annexation of Property: Prakash and Ratna Babu are planning a condominium development at the top of the west bluff overlooking Kickapoo Creek. In 2009 they requested to have the property to be developed annexed into West Peoria.
West Peoria City Council Elections: In 2009 Andy O'Neill was elected as a new Councilman for ward four of West Peoria. The three Councilmen reelected to the City Council were LeRoy Dohm, Jr. (ward one), Brian Ganson (ward three), and Jerry Meismer (ward two).
Waste Management – Waste Collection Contract: The City Council agreed to extend the contract with Waste Management for an additional year. In addition, Jeff Reagan will continue operating his route in West Peoria.
West Peoria Lions Club is sponsoring a Bus Trip to Catfish Bend Casino on Sunday Feb 21st. $25.00 p/p will get you a fun filled day. The bus will leave Haddad's Market at 8:00 a.m. Enjoy coffee, rolls, and raffles on the way to the casino. Everyone gets a door prize and $10 to play on your casino card. Proceeds in part to go to help send a visually or hearing impaired child to Camp Lions. Call 673-6207 to reserve your seat.
The Club continues to collect and recycle used glasses, sun glasses, tabs, old keys, cell phones, and hearing aids.
West Peorian Mary Stecher passed away this year. She will be remembered through all the volunteer efforts of her children in our community. Mary raised a family who truly are involved with their community.
The success of a Neighborhood Watch requires that you, the neighbor, continue to be involved in partnership with the community police. Use your eyes and ears to observe and report suspicious or criminal activities to the police. It is by active and continuous involvement that helps to make the community a better and safer place. Winter weather doesn't stop crime. Be Alert. Keep doors and windows locked. Keep lights on at night front and back of the home. Don't leave a (warming up) vehicle unattended. Please notice a change in the days that the Neighborhood Watch meets, it has been moved to Wednesdays. Thus, the next West Peoria Neighborhood Watch meeting will be Wednesday, February 10th, 6:30 p.m. at City Hall. Deputy Middlemas will answer questions and also give an up-date any criminal activity in the area. The public is invited.
The West Peoria Residents' Association will meet Thursday, February 18th, 6:30 p.m. at City Hall. The public is invited.
Those of you with young children mark your calendars for March 28th and the West Peoria Township annual Easter Egg Hunt which is for West Peoria children 0-8 years old and will be held again this year at the Woodridge Building on Heading Ave. Registration begins at 1:30 p.m. with a 2:00 p.m. start for the Hunt.
Troop 11 will again be selling trash bags starting March 8th. A box of 100 bags costs $15. Contact a Boy Scout or Bob DeSutter at 674-5668 to order yours.
The 2010 Census will be taking place in mid-March. It is a count of everyone living in the United States and is mandated by the U.S. Constitution to occur every ten years. One of the biggest concerns from citizens regarding census data is the confidentiality of information collected. At times there is concern that information provided on the Census form will be shared. That is not true. The Peoria Complete Count Committee would like to dispel some myths associated with the Census. This month the Committee is focusing on the privacy and confidentiality of census data. Individual answers from the census are protected by law (Title 13 of the U.S. Code, Section 9) and are strictly confidential. It is illegal for the Census Bureau, or its employees, to share personal information gained through the census process with any other government agency. That includes law enforcement, IRS, Welfare, FBI, Immigration, etc. Your information is used to produce statistics and your answers cannot be used against you by any government agency or court. All Census Bureau employees take the oath of nondisclosure and are sworn for life to protect the confidentiality of the data. The penalty for unlawful disclosure is a fine of up to $250,000 or imprisonment up to 5 years, or both. No court of law, not even the president of the United States can access individual responses. With $400 billion allocated every year to communities throughout the nation based on population counts, the census is an essential funding tool for our communities. This is why it is vital that everyone in this region be counted.
2010 Census Cautions from the Better Business Bureau. Be cautious about giving info to census workers. With the U.S. Census process beginning, the Better Business Bureau (BBB) advises people to be cooperative, but cautious, in order to not become victims of fraud or identity theft. The first phase of the 2010 U.S. Census is under way as workers have begun verifying the addresses of households across the country. Eventually, more than 140,000 U.S. Census workers will count every person in the United States gathering information about every person living at each address including name, age, gender, race, and other relevant data. The big question is – how do you tell the difference between a U.S. Census worker and a con artist? The Better Business Bureau offers this to help you. If a U.S. Census worker knocks on your door, that person will have a badge, a handheld device, a Census Bureau canvas bag, and a confidentiality notice. Ask to see the identification and badge before answering any questions remembering that you should never invite anyone you don't know into your home. Census workers are currently only knocking on doors to verify address information. Do not give your Social Security number, credit card or banking information to anyone, even if that individual claims it is needed for the U.S. Census. No matter what you may be asked, you only need to provide the information of how many people live at your address. While the Census Bureau might ask for basic financial information, such as a salary range, you don't have to answer anything about your financial situation. The Census Bureau will not ask for Social Security, bank account, or neither credit card numbers, nor will employees solicit donations.
West Peoria Storm Damage alert: From January 1st thru March 31st – The West Peoria Street Department will pick up storm debris. The City of West Peoria's first priority is public safety. After the storm has passed the area, cleanup will begin. The City asks residents for their cooperation in this effort. Residents are asked to follow these steps in assisting with debris collection:
All limbs and debris must be placed at the curb (not in the street) within five days following the storm; place small limbs and debris in 30-gallon biodegradable paper yard waste bags, weighing no more than 50 lbs or; place small limbs and debris in 32-gallon garbage cans with handles, weighing no more than 50 lbs. Large limbs must be tied in bundles using rope or twine. Limbs must be cut to 4' in length and be 2″ in diameter or less. The bundles can weigh no more than 50 lbs. All large limbs must be placed at the curb with the cut ends pointed in the same direction.
If these guidelines are not followed, the City of West Peoria will not remove the storm debris and it will become the responsibility of the home owner. If the storm debris is not removed, the homeowner may be subject to a fine for code violations. No bagged or piles of leaves will be collected by the City during storm clean up. Finally, residents are asked to please be patient with the cleanup schedule. Collecting all of the debris will take time. Debris pickup is a team effort and your cooperation is necessary to ensure that cleanup is as fast and efficient as possible.
Please remember that all streets in West Peoria are emergency snow routes. The following is the snow route/ parking code: All streets within the corporate limits of the City of West Peoria are hereby designated as emergency snow routes. It shall be unlawful to park any vehicles on these streets at any time within twelve hours after a snowfall of two or more inches. Where there has been a snow forecast of two or more inches for any calendar day, it shall be unlawful to park any vehicles on any of these streets for that calendar day.