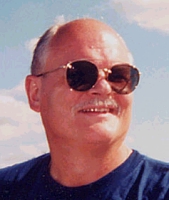 The economy isn't an abstract and government shouldn't "operate as a business."
Economic woes affect employers and workers, consumers and kids, retirees and almost everyone in a community, a nation – now, a world. And government doesn't exist to mimic corporations or those who profit from the Great Recession. Government shouldn't model business but take action to help people be in business, work for a business and patronize a business – and to help citizens in ways they cannot as individuals or even as groups.
In Peoria, one of the most obvious places the economy affects us is in the restaurant business, with several temporary or permanent closures resulting in the loss of favorite eateries and layoffs of locals.
And when gas prices at Peoria's pumps rise – or oil wells elsewhere spill – a lack of competent government involvement becomes obvious.
The Bureau of Labor Statistics' Consumer Price Index shows that despite a relatively low 1.9% increase in prices from a year ago in the Midwest, gas prices are up 14%.
In Washington, the failed tactic of cutting taxes for corporations and the wealthy is almost as prevalent as cries for less regulation and more attention to running government as a company. But corporations legally must act to generate profits, not to do good work, serve the public or even be ethical. They exist to make money for shareholders, not be useful to communities. There's no clear parallel to democratically elected government
Peter Rogness, a bishop within the Evangelical Lutheran Church in America, recently offered eloquent common sense about government.
"Is government 'us' or 'them'?" he asked. "With no public announcement, we have changed from a people sharing a common life to several hundred million individuals who happen to live near one another, and we risk losing our soul in that change."
Rogness defended the ideas of common wealth and collective concerns.
"Taxes aren't 'theft'," he continued. "They're the means by which we pool our resources, fairly and with order, to underwrite this common life."
Indeed, government helps ensure safe food and diners who pay their tabs, prevent price-fixing hurting business and guarantee workers get a minimum wage.
Local restaurants enrich our lives but have been hit hard by the economic downturn and too little government investment in restoring jobs – and consumer spending. Places shut down; some treating it as routine.
Closing is "a normal course of business," Bar Louie manager Dawn Shipman told WEEK-TV when it abruptly closed.
Tell that to the customers and workers at Old Chicago's riverfront location, the Kaiserhof at the Shoppes at Grand Prairie, the owners and patrons of the Goodness Café on NE Adams, Jane Dough across Main Street from the Courthouse or the Chateau on the Lake in North Pekin.
Old Chicago owner Dale Paulsen has said he plans to re-open in April, but given the volatility of the restaurant business – and the world – one wonders.
However, industry observers predict that people this year will go out more, but spend less. Will a modest recovery be enough to protect restaurant owners and employees from uncertainty or worse?
"The good news is, diners are coming back into restaurants, but they remain cautious and very price-sensitive," said Adam Werner, head of AlixPartners' North American Restaurant & Foodservice Practice. "As a result, the rebound in the industry could remain sluggish.
"This focus on saving money, coupled with the desire to eat healthier, will put pressure on companies to take a hard look at their menus and the price-value equation they're presenting," Werner added.
The U.S. Department of Agriculture agrees, forecasting spending on "food away from home" to rise 2 to 3% this year.
Some government assistance helped restaurants weather the worst of the last two years, according to the National Restaurant Association.
"The legislation will provide much-needed tax relief for restaurateurs," the trade group's year-end report said, "including … an extension … of the 15-year restaurant depreciation schedule for new construction and improvements."
Travis Mohlenbrink, owner of Cracked Pepper Catering and Bakery on NE Adams, with a downtown café at 311 Main St., was appreciative.
"Federal tax relief is nice to have available and has helped my business," said Mohlenbrink, who has been in the business for 15 years and has owned his own company for five years. "I have done some expanding, so it has helped me, but I don't see many food service companies in a position to spend the money or take out loans right now.
"This is as hard as this business has ever been: a weak economy and the highest prices we have seen ever," he continued.
Butch Duffy, editor of Dining & Food Magazine, based in Peoria since 2006, and a restaurateur for 22 years, sees an unmet need.
"Business people need a stable climate to do business in and our citizens need to know tomorrow can be better than today," he said. "It comes down to: Do people have stable jobs they can make a living at? Then you can get customers in the door."
Frank Abdnour, owner of the Spotted Cow Café, with a main location on Glen Avenue, is somewhat optimistic.
"I think 2011 will be a strongest between mid-March until the end of July," he said. "It is typically the best time around here because of spring weather and tax returns. People are ready to spend after a long winter."
If restaurants are insecure, it could stem from lack of preparation, Duffy said.
"Many people get in this business because people tell them they have a great recipe and then they find out you need marketing skills, purchasing skills, people skills and more, and many are not prepared for all that."
Other factors range from location and decor to prices and service.
Mohlenbrink said, "Location is very important but if you have a good product that is unique at a fair price, in time people will come."
Abdnour – in the restaurant business for 25 years, from a humble operation on Bradley's campus to a downtown pushcart to Spotted Cows on West Main, Peoria Heights, OSF and now on Glen near Sheridan – agreed, saying, "A 'B' location is just fine if the food and service are good. [Plus,] local operators … are more in tune with local people. I probably have more of a rapport with my customers than most chains. My customers know that if there is a problem I am here to handle it right now. There is no calling corporate. I am always here."
Asked about what's a key – local ownership, friendly wait staff, government help, etc., Duffy said it's difficult to say.
"It's a million-dollar question," he said. "If I knew the answer I'd be answering your questions while I was drinking from a coconut on a beach somewhere."
Meanwhile, all three voiced concern about rising prices. Increases in fuel and commodity costs will probably cause prices at restaurants and groceries to go up 2 to 4%, analysts say, although the USDA notes that such an increase would run "toward the historical average." (It may seem bad because food prices went up less than 1% last year.)
Some food prices will rise faster than others. For example, beef will go up 2.5 to 3.5%, and dairy products 4.5 to 5.5%, the USDA estimates.
Also, rising standards of living in other countries are improving diets that consume grains and meats that formerly weren't affordable. Producers, meanwhile, have coped with weather problems, from floods and droughts to fires and severe storms..
"In the last 12 months we are seeing record highs in multiple areas: produce, dairy, ground beef, etc.," Mohlenbrink said.
Others caution that food prices are less of a worry than fuel, and government policy hasn't adversely affected prices at the store or restaurant.
"While global increases in food and feed commodities have been high, they won't translate into a major increase in U.S. consumer prices," said Professor Harry M. Kaiser of Cornell University. "There is more cost for gasoline than wheat in a loaf of bread.
"Recent food price increases are not due to recent actions by the Federal Reserve or current fiscal policies by the U.S. and other countries," he continued. "The increases in prices for commodities such as corn and wheat are primarily due to poor or extreme weather events in major food supply regions [and] continued demand increases in China and India,."
Still, Duffy said, "Here's an idea: Stop giving money to other countries and rebuild America instead."
Indeed, let Washington and Springfield debate budgets, but pay attention to Main Street as well as Wall Street. Also, part of debating is listening: weighing options and making priorities – something almost impossible in an "anti-government" craze. Such destructive zeal is caused by the "I's" who, as Bishop Rogness notes, take care of themselves with little notice of the "others," those on the margins or too weak or poor or old to fight as individuals.