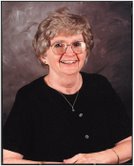 A reunion is being planned for Calvin the Coolidge Mother's Club on Monday, August 29th at 5:00 p.m. More information will follow in August paper. If you have any questions, please contact: Alice Nash 674-4308 or Diane Craps 633-0669.
The West Peoria Neighborhood Watch will meet Wednesday, July 13, at 6:30 p.m. at City Hall. Disaster/preparedness/response will be the program. Importantly, this program will involve several organizations involved with the Disaster Response team. This will be a very valuable learning experience for all those who choose to attend. Lt. Hartwig will be the speaker for the August meeting and he will discuss "Self Defense".
The Residents' Association are meeting Thursday, July 21 at the shelter in the Franciscan Park – They will be having ice cream, cookies and beverages at 6:30 p.m. Bring a lawn chair and come and enjoy your neighbors.
All West Peoria residents are required to sign up for garbage service with Waste Management at 1-800-796-9696. You will be charged for this service. Landscape Waste Pick Up is included in the price. Recycling service is an extra charge. Landscape Waste is picked up every Friday at the curb until the last Friday in December. Garage Sales are permitted once each quarter for no more than three days. For more information, visit the City website:
www.cityofwestpeoria.com. Building permits are needed for several projects: home additions, porches, decks, sheds, pools, garages, new driveways or sidewalks and new homes. Most residential permits are $25.00 and can be obtained by filling out the application at City Hall. Any questions, please call Code Officer Bill O'Neill at 674-1993. Keep your property clean.– It is your responsibility as a resident  to keep your section of the alleyway free of trash, your grass mowed and weeds trimmed at all times. Check your section of the alleyway for branches, weeds, trash etc. Your section of the alleyway is from your property line to the center of the alley. There are still funds left for the Paint Reimbursement Program. Please call City Hall for more details. No Open Burning of trash or landscape waste is permitted. To report a violation of this  policy, please call: Peoria County Sheriff at; 672-6011.
The West Peoria Plan Commission approved the request from Peoria County to rezone the property that will be the location of the new Bel-Wood Nursing Home. The zoning classification changed from R-1 to R-2. In addition, the Plan Commission approved a request to subdivide the property. A nearly one acre parcel will be subdivided and deeded to West Peoria when approved by the City Council.
The West Peoria Zoning Board of Appeals approved the request from Peoria County to issue a Special Use Permit to allow the property to be the location for the new Bel-Wood Nursing Home. The request for the Special Use was heard by the West Peoria City Council at the meeting on Tuesday June 28th.
Join the West Peoria Lions Club on July 19th or 22nd and see why the Lions spend countless hours raising money for Camp Lions. On July 19th they will take treats to the camp and meet the visually or hearing impaired children that they sponsor to camp. See the excitement on their faces when they say "Thank you Lions" for taking the time to bring them a treat of watermelon, cookies and ice cream, or some other sweet treat. On July 22nd is Camp Open House they will share a meal with them, watch skits they perform, or just visit with the kids and hear of all the fun they are having at camp. It's a wonderful opportunity and once you go you will be back.
Weather permitting the Lions will be doing highway clean-up July 9th and 16th. They can certainly use your help. Call 673-6207 to give an hour or three. They do this to improve our community for everyone. Your assistance will be appreciated. Remember the Club recycles: tabs, hearing aids, old keys, eye glasses, cell phones, and ink cartridges. Contact 673-6307 for more information for donation of these items.