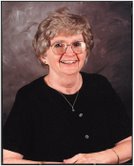 Isn't it fun to go past Haddad's and see the progress being made? I know that I always get a little boost every time I pass the new building. Take the opportunity to buy one of the good neighbor candy bars for your chance at a golden ticket that gives the winners the opportunity to shop at Haddad's the night before it opens. If you win not only will you be able to attend this special occasion, you can bring five of your "closest friends" (believe me, all your friends and family will become your "closest friends"). These bars are being sold at South Side Bank, City Hall, Joe's Barber Shop. They are $3.00/ea and there are 20 opportunities to have a winning ticket with all proceeds going to the West Peoria Fire Department. For each non-winner ticket, there is a form on the back that can be turned into Haddad's for another chance for this special night. These are all due by October 31st.
The new West Peoria Library has opened. It was organized and is being run by Emily Huff and is located in the former West Bluff Christian Church at the corner of Kellogg and Cedar. A calendar showing current times and days of operation can be found taped to the back door of the building in the parking lot. The library is run by volunteers and if you have an interest in becoming involved, stop by the library or contact Emily at westpeorialibrary@yahoo.com. Library cards are available and can be gotten at the library.  Check the back of the Church for updated information.
The West Peoria Neighborhood Watch will meet on Wednesday, November 9, 2011 at 6:30 p.m. at City Hall. Deputy Middlemas will give an update on criminal activity in the area.  West Peoria Residents' Association will meet Thursday, November 17, 2011 at 6:30 p.m. at City Hall. Public Welcome
If you know of a West Peoria family in need of a Christmas Food Basket please call 673-6207 or let City Hall or Township know.  The West Peoria Lions Club oversees the distribution of these holiday baskets.
Come join the West Peoria Lions Club on Sunday November 6th for a bus trip to Catfish Bend Casino. This fundraiser trip will help raise money for Camp Lions. Just call 673-6207 to make your reservations for this fun event. Sadly the West Peoria Lions Club announces that they had to give up cleaning Rt. 8 due to the lack of volunteers to assist with that community project. It is hoped that in the future they can once again take on this project. The Club has some interesting speakers lined up for their meetings on the 4th. Mondays of each month, everyone is welcome. For more details just call 673-6207.
Boy Scout Troop 11 started selling Christmas wreaths & butter braids on October 24th continuing until November 15th. Please contact any Troop 11 Boy Scout or call Bob DeSutter at 674-6668 to place an order. Delivery of wreaths & butter braids will be Nov. 19th.
All West Peoria residents are required to sign up for garbage service with Waste Management at 1-800-796-9696. You will be charged for this service. Landscape waste pick up is included. No open burning of trash or landscape waste is permitted. To report a violation of this policy, please call: Peoria County Sheriff at 672-6011. Please do not rake or blow leaves into the street as it causes the storm sewers to back up. Landscape waste pick up is available until the last Friday in December. For more information visit the City website:
www.cityofwestpeoria.com. Please contact City Hall 674-1993 with any additional questions or concerns.
The Friendship House, CityLink and Kroger Stuff-a-Bus campaign runs for the month of November. This campaign collects non-perishable food items for the food pantry at Friendship House. This 24th annual campaign aims to fill a CityLink bus with donated food items from the community. Krogers has bags of prepackaged food that can be purchased as you go through their check-out lines. You can either pick up already filled bags for varying amounts or donate dollars. You can also bring canned goods to CityLink administration building, the transit center or leave with one of the drivers when you ride a bus. The 2nd and 9th of November will allow riders to travel free on CityLink buses for the donation of non-perishable food items. Take a ride, help others, donate food and see parts of your community on those dates. It affords an opportunity to you to do all of the above.
Friendship House provided 54,000 meals to our community this past year. The need for assistance grows greatly each year within the current economy. If you are employed, take the time to remember those less fortunate. Barbara Hartnett, Friendship House Director, states that individuals who were donors in the past, now come to them for food. Our community needs to care for all its members so that they in turn, can become healthier contributing members of our society. If you provide items for Stuff-a-Bus your contributions are very visible. It is very exciting and satisfying to see a bus loaded from front to back, floor to ceiling with donations to help others. It is a very visible part of the holiday season. Bring a spirit of caring, love and giving to your community. Let others know West Peoria as we know it, a community that cares.
November is a month for reflection and thinking about the past year as well as planning for the holiday season that is rapidly approaching. I wish all West Peorians a healthy, satisfying season and in the spirit of Thanksgiving, thank all our community leaders for their efforts, time, and hard work this past year.