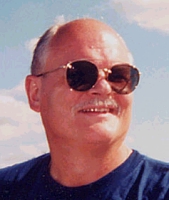 When Pulitzer Prize-winning writer Taylor Branch comes to Peoria this month, he's returning to "the scene of the crime." But the crime wasn't the 1951 indictment of Bradley University players like Gene "Squeaky" Melchiorre, caught up in the scheme to fix basketball games. The crime really was – is – the NCAA's exploitation of athletes.
Branch, 65, is best known as the author of the three-book history "America in the King Years," about the Rev. Martin Luther King Jr. and the U.S. Civil Rights movement. He's one of the guests at Bradley's Fifth Summit on Communication and Sport March 29- 31 at the Embassy Suites in East Peoria. The conference also will feature award-winning sportswriter Dave Kindred, best-selling author Jane Leavy and Dodgers radio announcer Charley Steiner.
Branch is delivering the Robison Lecture at 8:00 a.m. on Friday, March 30, when he'll probably refer to his 14,000-word cover story in the October issue of The Atlantic, "The Shame of College Sports." It's since been expanded to the e-book "The Cartel."
There, Branch writes that the 1951 "basketball point-shaving conspiracy … had spread from five New York colleges to the University of Kentucky, the reigning national champion. [The] scandals posed a crisis of credibility for collegiate athletics, and nothing in the NCAA's feeble record would have led anyone to expect real reform."
That scandal involved players from Bradley and those six other schools, accused of making a few bucks by cooperating with gamblers betting on basketball games. Thirty college basketball players from Bradley, City College of New York, Long Island University, Kentucky, Manhattan University, New York University and Toledo were charged, including Bradley's Melchiorre, George Chianakos, Bud Grover, Jim Kelly, Bill Mann, Aaron Preece and Fred Schlictman. Grover, Kelly, Preece and Schlictman were acquitted; Chianakos, Mann and Melchiorre received suspended sentences.
Arguably, players would not be tempted if they were fairly compensated for their work.
"The NCAA makes money – and enables universities and corporations to make money –from the unpaid labor of young athletes," Branch said. "All this is accomplished by fiat. There is no statutory justification at all, whereas even slavery, for all its horrors, was debated and codified in straightforward detail.
"Slavery analogies should be used carefully," he continued. "College athletes are not slaves. Yet to survey the scene – corporations and universities enriching themselves on the backs of uncompensated young men, whose status as "student-athletes" deprives them of the right to due process guaranteed by the Constitution – is to catch an unmistakable whiff of the plantation.
"Two of the noble principles on which the NCAA justifies its existence – 'amateurism' and the 'student-athlete' – are cynical hoaxes, legalistic confections propagated by the universities so they can exploit the skills and fame of young athletes," Branch added. "The tragedy at the heart of college sports is not that some college athletes are getting paid, but that more of them are not."
The United States is the only country on Earth where big-time sports are promoted as part of institutions of higher learning, he says. And it's big bucks. Last year, the NCAA was paid more than $770 million for rights to the men's basketball tournament.
In exploiting athletes to generate revenue, the NCAA maintains a façade of power.
"We should all recognize that the rules that forbid the athletes from being paid are unfounded and don't have any basis and are an embarrassment and should be phased out," Branch said. "They don't have any force. I think the colleges should be free to give athletes less than a full scholarship, no scholarship and more than a scholarship. And the athletes should be free to bargain."
A graduate of the University of North Carolina- Chapel Hill and Princeton University, Branch was a journalist for the Wash ington Monthly, Harper's and Esquire magazine in the 1970s, when he also helped write John Dean's Watergate memoir "Blind Ambition" and NBA legend Bill Russell's autobiography, "Second Wind." So he may seem to be an unlikely critic of the NCAA, but he's a diligent reporter who does exhaustive research.
It's no surprise that the NCAA objects to Branch's conclusions and says they weren't allowed to participate, but he interviewed more than 100 people and spent four months reporting on the piece. And he reminds readers that no less than Walter Byers, NCAA executive director from the 1950s until 1987, rejected the justification of amateurism in his own memoir.
Others, such as Sonny Vaccaro, who retired from Reebok in 2007, directly criticize the NCAA. "Their organization is a fraud," Vaccaro told Branch.
Still others contend that the concept of "student-athlete" actually stems from the NCAA's wanting to avoid workers compensation claims by injured athletes, but its strict rules can be ridiculous.
"The NCAA bans personal messages on the bodies of the players, and penalizes players for trading their celebrity status for discounted tattoos – but it codifies precisely how and where commercial insignia from multinational corporations can be displayed on college players, for the financial benefit of the colleges," Branch wrote.
Two years ago, the Knight Commission (no relation, incidentally) "called for the finances of college sports to be made transparent and public – television contracts, conference budgets, shoe deals, coaches' salaries, stadium bonds, everything," Branch said. "It has not been applied at all. Conferences, coaches, and other stakeholders resisted disclosure; college players still have no way of determining their value to the university."
Those who'd reform the NCAA want athletes to be treated as adults with rights and a voice in their work, even if that work is play.
U.S. Secretary of Education Arne Duncan this winter was asked how much out of millions of dollars generated by NCAA sports goes to academic support, and he replied, "Zero, and I'm 100 percent sure on that. It's just misplaced priorities"
NCAA president Mark Emmert recently conceded that colleges need to be reminded of priorities: education over money, amateurism over professionalism, and rules over chaos.
The NCAA Division I Board also OK'd giving conferences the option of paying a $2,000 stipend to student athletes.
Other groups, from the National Association of College Athletes to the Coalition on Intercollegiate Athletics, urge reforms ranging from paying student athletes to changing college football to a 64-team playoff system.
After all, as Branch notes, amateurism in the Olympics has vanished, but sports – and the world – continued.
Contact Bill at: bill.knight@hotmail.com