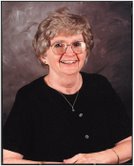 John Carlson, West Peoria City Administrator will retire effective April 30 the end of the current fiscal year. John has been with West Peoria since 2003 and has been a big part of many success enjoyed during that time. He has been diligent, friendly, cooperative and knowledgeable during his tenure. Mayor Dillon said the search for a replacement will likely be done locally in the hope of landing another home-grown professional like John.
The Annual Township Meeting will be held on Tuesday April 10th, at 7:30 p.m. in the West Peoria Township building. This is an opportunity for all citizens to come and have a say in their local government. Learn what your township has accomplished during the past year and its plans for the upcoming year.
Boy Scout Troop 11 is again selling trash bags this year. To order some, call Bob DeSutter at 674-6668.
The West Peoria Neighborhood Watch will meet on Wednesday, April 11th, at 6:30 p.m. at City Hall. Deputy Vissering will give a very informative presentation on DUI Awareness. Don't miss it. Public is always welcome. The West Peoria Residents' Association will meet Thursday, April 19, at 6:30 p.m. at City Hall. The public is welcome.
Government Day will be Friday, April 13th. This is a program for local students attending either Manual Academy or Notre Dame to visit both the township and the city to learn more about local government.
Saturday April 28th is the Annual Community Clean-up Day at the West Peoria City Garage, 1322 W. Hillside Ct. from 9:00 a.m. until 3:00 p.m. This is for West Peoria residents only.  Call Kelly Abraham @ 673-6919 if you have questions or wish to volunteer.  The West Peoria Lions Club Green Team will be there collecting: glasses, hearing aids, cell phones, ink cartridges, old keys, and aluminum cans or tabs. Fees will be charged: auto tires, $3.00, truck tires, $5.00, and semi tires, $7.50. Electronic items accepted are: televisions, vcr's, computers, printers, copiers, monitors, radios, and cell phones. Items not accepted include food garbage, hazardous The Lions Club meets on the 2nd & 4th.Mondays at 6:30 p.m. at Champs on Western Ave.
Top 10 Things You Might Not Know About the West Peoria Library:
10. The library has a wide variety of vhs, dvd and 40 audio books for checkout. Movies include family and children's, drama, action/adventure and classics.
9. If you missed the opportunity to read any "classic novels" in school, the library has Moby Dick, The Scarlett Letter and To Kill a Mockingbird.
8. If you prefer new releases, the library has best selling series The Hunger Games, James Patterson and Nicholas Sparks novels.
7. Many of the juvenile fiction books are marked with Accelerated Reader points and levels for students. If your student needs assistance finding books at their reading level, Emily Huff is a certified Elementary Education teacher and can help find the right books.
6. There is no limit on how many items can be checked out nor any late fees-as of yet. Just be kind to other borrowers and return materials in a timely fashion.
5. The library has a beautiful collection of "coffee table" picture books for borrowing.
4. The first Friday of the month hosts Preschool Story Hour for children up to age 5 attending with a guardian. We read a story and do a craft. Registration is required. Story hour  begins at 10:15.
3. This summer the West Peoria Library will offer a 10 week summer reading program for kindergarten through 8th grade.  Kick off will be June 4 at the library. Details coming soon at the library and also on the West Peoria Library Facebook fan page.
2. The library is a community library located inside the New Hope International Ministries Church at 2018 W. Kellogg Ave. The library is only affiliated with the City of West Peoria.
#1 'unknown fact' about the West Peoria Library is it is still a secret to many residents…
YES!! There is a FREE library to ALL West Peoria residents. Households can choose to get a Peoria Public Library card for over $120/year or an Alpha Park card for $80/year. The West Peoria Library is free to all residents who enjoy books, reading and socializing with their neighbors! Only volunteers can help keep this library open. If you are willing to help at the library-even for an hour-please contact Emily Huff at 453-8139. Current library hours are posted on the rear door of the church. Go to the back of the parking lot by the chain link fence and follow the sidewalk that leads to the entry doors. Hours are on Tuesday, Thursday, Friday and Saturday. When the red and gold signs are out, the librarian is in! Come visit and happy reading!
Interested in visiting a beautiful local nature site? Friends of Rocky Glen is leading monthly hikes. The next will be April 14th. Those interested should meet at Jimmy's Bar parking lot on Farmington Road. The group will carpool to the site at 10:00 a.m.  Wear appropriate walking shoes as it can be rigorous in spots. For more information, contact Dave Pitman at 676-5237.