Lauri Gannon – Peoria, IL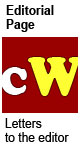 Have you recently been suffering from a compromised immune system, respiratory difficulties, congestion, coughing, sneezing, increased allergies, or skin ailments such as itching, roughness, blistering, etc.? Have the fish in your backyard pond died in the past few weeks? If so, you might want to contact Illinois American Water Company, who says they take their orders, ultimately, from the Illinois Environmental Protection Agency – a misnomer, if ever there were one, and a taxpayer supported "agency" composed of politicians who obviously care nothing for either the environment OR our health – and ask why they are adding chloramine to your water, and just how much of that toxic concoction is being piped into your home.
Chloramine, a "disinfecting agent" proven to be highly inferior to less-toxic simple chlorine as a pathogen killer, is a poisonous combination of chlorine and ammonia. Once added to your home's water supply nothing but a VERY expensive whole-house reverse osmosis $10,000 – $15,000 water filtration system will take it out. I can't afford that. Can you? If it goes into the blood vessels of fish and kills them overnight, what does it do to us? "Good question," you might say. "Where is the evidence, I.E.P.A., and Illinois American Water Company, that it isn't harming the health of us and our pets?" Another good question! Funny thing, though. There isn't any such objective study indicating that it isn't harming we who are forced to drink it, cook with it, launder in it, bathe in it, and wash our infants in it. There are, however, countless published studies examining the deleterious effects of chloramine – on plumbing (causing pitting of lead pipes that can lead to the formation of dangerous molds), on the environment, and on human and companion animal health – none of it good.
Proponents of this particular method of "water NONpurification" will have reasons for adding this to the water to which they subject us. None of those reasons are, ultimately, for our benefit. As always, follow the money. It's cheaper to pump a less effective "disinfectant" to outlying areas than to pump chlorine. Has YOUR water bill gone down to reflect this money-saving maneuver? Mine hasn't!
The next time your water bill arrives, you might want to look into what, exactly, you are paying for, and what you and your family are being forced to ingest. Many chloramine-informative websites are available online. Citizens Concerned About Chloramine, http://chloramine.org/chloraminefacts.htm#effectsofchloramine, will give you information that probably won't be shared with you by our local water company.
And, on the topic of clean water, the fluoride that is pumped into our water supply – falsely hyped to "strengthen teeth" – has officially been classified as a NEUROTOXIN by The Lancet, the world's best-known and most well-respected peer reviewed medical journal.
We can do something positive to protect the health of our children, our animals, and ourselves. Contact the I.E.P.A., Water Quality, at 1021 N. Grand Ave., East, Springfield, IL 62794, and the American Water Works Company – the corporate headquarters of IL American Water – whose website reads: "Our commitment to the environment extends beyond the quality of our water into the heart of who we are – your local water company. We are stewards of the communities we serve, and we are proud of the role we play in protecting your surroundings." They can be reached at American Water, Quality Control, 1025 Laurel Oak Road, Voorhees, NJ 08043, 856-346-8200, and demand that the water company stop harming our health! We are paying for healthful water. We aren't getting what we pay for!