Following the massacre of 17 at a Florida high school last month, thousands of frustrated students across the country walked out of school for a 17-minute protest Wednesday morning. At Eureka High School, more than a dozen students emerged from the school to a round of applause from about 50 community members who had gathered outside to show support and advocate for gun reform.
Among those supporting the students was Junius Rodriguez, a candidate for the 18th Congressional District. Rodriquez said the second amendment to the Constitution will not be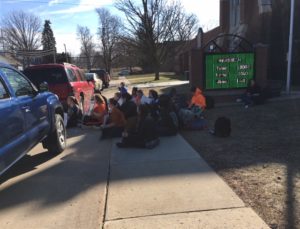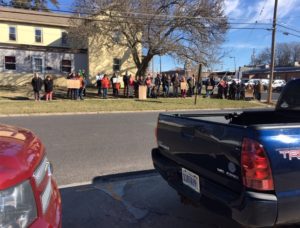 repealed by reasonable reforms to gun regulation.
In Peoria, the Catholic Diocese issued a statement explaining why it prohibited students from participating in the nationwide student walkout. The statement read, in part: "Unfortunately, some of the sponsors of the National School Walkout advocate for positions that are contrary to the (Catholic) church's teachings on the sanctity of human life in all of its stages."
That statement is in reference to some in the Women's March who support the universal right to reproductive choice including the right to abortion.