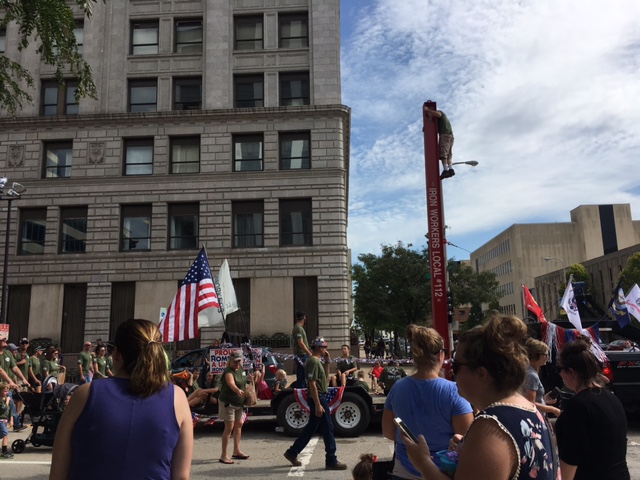 Peoria's Labor Day Parade started with sirens and horns and progressed down Main Street lined with children and cheering supporters. An annual parade favorite is Ironworkers Local 112 with a member climbing up and down a towering steel beam.
Members of Peoria Federation of Teachers drew applause and cheers following two years of tense teacher strikes in West Virginia and around the country.
Despite hostility from the current administration and the Supreme Court, unions are making a comeback and garnering more public support.
Statewide candidates marching in the Peoria parade included gubernatorial candidate JB Pritzker, his running mate Julianna Stratton and attorney general candidate Kwame Raoul.
On the national level, AFL-CIO President Richard Trumka warned President Donald Trump that NAFTA negotiations should include both Mexico and Canada.