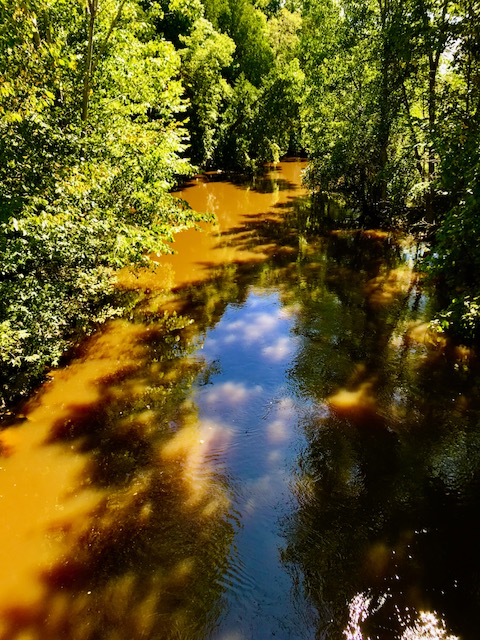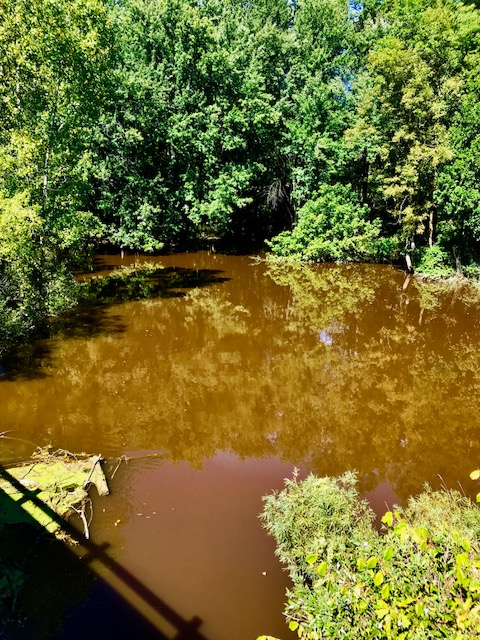 Read Dale Goodner's comments about CAFOs in the October issue of Community Word, slated for distribution Sept. 26.
CAFOs are combined animal feeding operations. The Union of Concerned Scientists calculates the hidden cost of CAFOs is in the billions of dollars each year.
There are nearly 20,000 CAFOs in the United States and an estimated 300 in Illinois. Goodner retired after decades with the Peoria Park District and moved to Algoma, Wis. He writes that he and his wife Mary cannot sit outside their home some evenings when the air is acrid with the waste from nearby CAFOs.
According to an article in Investigate Midwest, the number of CAFOs in Wisconsin grew from 233 in 2011 to 315 in 2017. Illinois saw a decrease from 500 to about 300 during the same period. Iowa, however, saw explosive growth from 1,648 to 3,588 during that period.
Goodner wrote:
I took these photos earlier this month. I'm concerned about the impacts of CAFOs on water quality. This stream used to be clear.
Just look what's happened to those CAFOs in North Carolina as hurricane Florence inundated the area. What a horrific mess for tax payers to be stuck with. Socialized costs.
People need to understand this nonsense about factory farms is just that… nonsense. We need a total reorganization of agriculture. If just tax support were redirected to small operations, we'd see those industrial CAFO's quickly go out of business. They are dependent on tax subsidies. It's a weird kind of socialism… privatize revenues, socialize costs. As ridiculous as it is unsustainable.