Christmastime 'Gospelfest' concerts continue to grow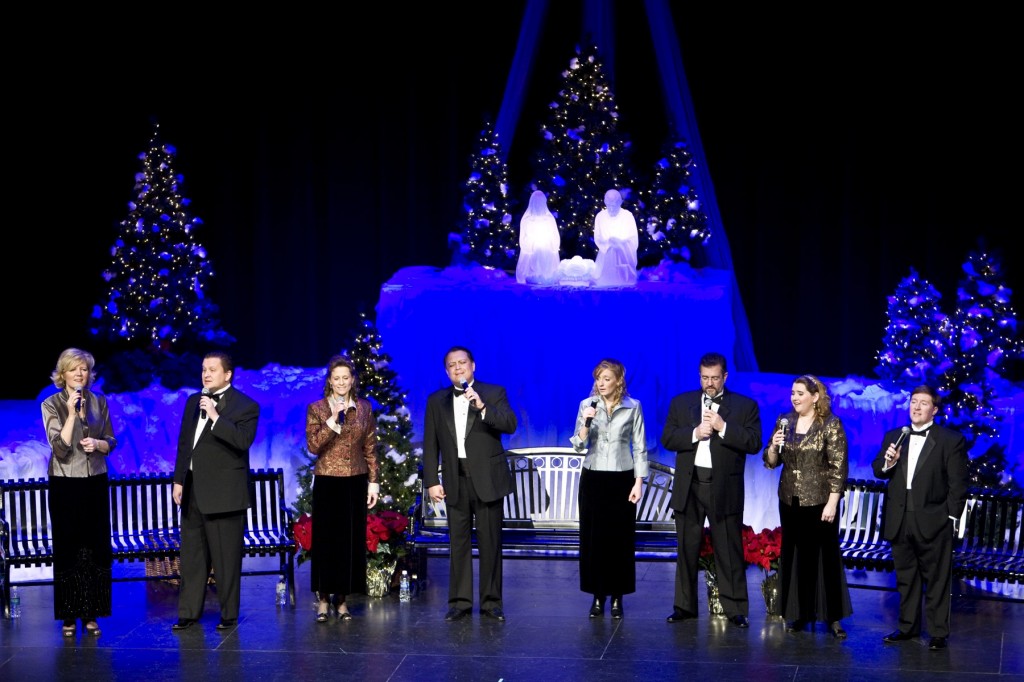 The Christmastime Gospelfest concert continues to grow in popularity every year with additional concert dates and even more people enjoying this traditional, inspirational music as an integral part of their annual holiday celebrations. On Friday, December 9, a concert will be held in the Caterpillar Performing Arts Center at Five Points Washington for folks living in the Peoria area. For those living in the Bloomington area there will be two concerts held at Calvary Baptist Church in Normal on Saturday, December 10. The first will be held at 1:30 p.m. and the second will be at 6:30 p.m.
The concerts feature Shawn Degenhart and the Gospelfest Singers performing joyful southern gospel Christmas music that proclaims the birth of the Savior King. This year the show will have a country theme and an exciting new set design reminiscent of an old Christmas postcard.  The country setting and old-fashioned music will transport the audience to a more peaceful time and place. Singers will perform classic gospel tunes that will remind listeners of years gone by when life seemed simpler and Christmas was a true celebration of the birth of Christ.
"This year's theme of 'Christmas in the Country' works so well with southern gospel music, which has its roots in the south. The beautiful set and music will complement each other as we share a 'down home' Christmas with the audience!" says Degenhart.
Another new addition to this seventh annual Christmastime Gospelfest will be the appearance at all three concerts of a talented puppet team from Calvary Baptist Church. The puppeteers are youth members of that congregation and they use the puppets and music to share Bible-based stories that will delight young and old alike.
Tickets for Christmastime Gospelfest are $15 in advance or $18 at the door for adults, $7 for children aged 5 to 12 and children 4 and under are free. Tickets can be purchased at the desk at Five Points Washington, at Hoerr's Berean Bookstores, at Calvary Baptist Church in Normal, by visiting www.gospelfestradio.com or by calling 309-472-0027.