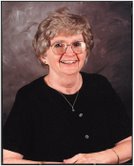 Waste Management continues to be the trash service provider for West Peoria. The City of West Peoria has not changed its trash service provider. Every resident must sign up for this service and then be billed by Waste Management. Landscape waste pickup begins the first Friday in April, April 2nd at your curb. Spring is on the way, it is time to start thinking about cleaning up your outside. This is included in your Waste Management bill and is picked up every Friday at the curb. Keep your grass and weeds trimmed or you will receive a violation if these are higher than nine inches tall. It is the residents' responsibility to keep their section of the alley free of trash, their grass mowed and weeds trimmed at all times. Please make sure to clean up after your animals. Animal waste attracts rats and other rodents.
The Annual Township Meeting will be on Tuesday April 13th at 7:30 p.m. in West Peoria City Hall. This annual meeting is mandated by state law to be held on this specific day and is an opportunity for all citizens to come and have a say in their local government.
Clean-Up Day will be on Saturday, April 24th from 9:00 a.m. – 3:00 p.m. and is for West Peoria residents ONLY. Someone will be there to recycle electronics. Monitors are $5.00 and televisions range from $10.00 – $40.00 to recycle. Most other electronics are free. Please call ahead if you have a question. Call Kelly at 673-6919 or the township at 674-0462 for a list of what is accepted. Volunteers are needed.
Government Day is Friday, April 30th. This is a program for our local students to visit both the township and the city to learn how local governments operate.
The West Peoria Lions will be participating in highway clean-up on Saturday, April 10th from 8:00 a.m. until noon. Lunch will be provided for all volunteers after noon. The Boy Scouts of Troop 11 will be assisting with this community event but more volunteers are needed. To help that day, please call Carolyn at 673-6207.
The West Peoria Lions Club will also be participating in the West Peoria Community Clean-up Day, April 24th at the City Garage on Hillside. They will be collecting and recycling glasses, hearing aids, keys, tabs, aluminum cans, cell phones and ink cartridges.
The WPLC meets at City Hall at 7:00 p.m. on the 4th Monday of each month. Visit and check them to see how you too can help the community of West Peoria be the best to the west of Peoria.
From April 1st thru December 31st limbs and debris from storm damage will be picked up by Waste Management as part of their Yard Waste Service. Yard Waste is collected curbside once a week on Friday. Maximum container size is 32 gallons; maximum yard waste bag weight is 50 lbs. Large limbs must be tied in bundles using rope or twine. Limbs must be cut to 4' in length and be 2″ in diameter or less. The bundles can weigh no more than 50 lbs. All large limbs must be placed at the curb with the cut ends pointed in the same direction.
The community of West Peoria, Troop & Pack #11 and the West Peoria Lions Club extend to you an invitation to join the annual 4th of July Parade and flag raising celebration. This special day brings with it a feeling of community togetherness and heartfelt patriotism that truly touches the spirit. We proudly coordinate the longest-running 4th of July parade in Central Illinois and would be honored if you and/or your organization would march along with us.
Trophies will be awarded for the following: Most Patriotic, Best of Show, Service Organizations, Best Juvenile, and Grand Marshal. All entries need to be decorated in a patriotic theme. If you've never participated in a parade before, your patriotism is more than welcome in the West Peoria Parade! In previous years, the community has enjoyed viewing marching bands, classic cars, walking groups, dance troupes, groups on bicycles and prestigious floats.
The 41st annual parade steps off at 10:00 a.m. the morning of the 4th. Line-up begins at 8:30 a.m. at the corner of Rohmann and Sterling Ave. Groups should be in place and ready to step off no later than 9:45 a.m. City streets will be closed at that time in preparation for the start of the parade. The parade will go on rain or shine, please be prepared for the weather as it can be extremely hot or pouring rain in July.
Once again we urge you to join us in West Peoria for our annual salute to and celebration of our Country. Please feel free to call Mark at 472-4258 or e-mail at mwrhel@comcast.net with any questions. For more information about the parade please visit www.wplions.org.
If you would like to nominate someone to be the grand marshal of this year's parade, write a short letter explaining your choice. The person should be someone who has had an impact on the community as a whole. It can be thru social work, public service, or volunteerism in the city of West Peoria. Please include: your contact information so that we may ask questions if necessary. Mail to: West Peoria Lions Club Attn: Grand Marshal Nominations, 2407 W. Rohmann Ave. W. Peoria, IL 61604
New Residents may pick up a Welcome Packet at City Hall, Monday – Friday 8:00 a.m. – 5:00 p.m. "Plant Pride…Not Litter" signs are available at City Hall. House Numbers for the rear of your house are also available. These numbers are helpful in emergency situations, re: ambulance & fire calls.
There are jobs available in the West Peoria Area for the 2010 United States Census. For more information call: 1-815-209-2850 /1-866-861-2010 or visit the 2010 Census website at:http://2010.census.gov
If you see a zoning code violation: Please email: code-zoning@cityofwestpeoria.com or phone Mr. Dan Sullivan at: 674-1993 or 370-1142. The Code Officer's hours are: Monday-Tuesday: 8:00 a.m. – 5:00 p.m., Wednesday-Thursday-Friday: 8:00 a.m. – 12:00 p.m. All information is confidential. You do not need to give your name when you report a violation.