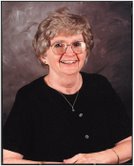 Kudos to our very brave Scouts who once again this year braved very frigid (single digit) temperatures to travel through our community to carol. It is always a very pleasant sound to hear their float escorted by the WPFD travel down our streets. Way to go, guys. Once again, a West Peoria tradition that involves our youth.
 The West Peoria Township Relief Office has relocated to 2516 W. Rohmann Avenue. Their phone number is: 674-0492.
 The Street Department Manager asks that you please not shovel the end of your driveway until the plows have been down your street. This will save you the trouble of having to shovel again. It is against City Code to shovel your snow into the street. (Doing so only slows down the process of clearing the streets.)  This City Code also applies to raking leaves or landscape debris into the street because when it rains this causes the storm sewers to back up.
 A parking ban on all West Peoria streets will be issued whenever two or more inches of snow is predicted, according to City Ordinance # 2006-17: All vehicles must be moved or it can result in a fine. Parking bans will be posted on all local television stations. Following is the snow route/parking code: SECTION 3-3-5 NO PARKING SNOW ROUTES – All streets within the corporate limits of the City of West Peoria are hereby designated as emergency snow routes. It shall be unlawful to park any vehicles on these streets at any time within twelve (12) hours after a snowfall of two (2) or more inches. Where there has been a snow forecast of two (2) or more inches for any calendar day, it shall be unlawful to park any vehicles on any of these streets for that calendar day.
 The Street Department Manager shall be authorized to take the necessary actions to have those vehicles parked on streets designated as snow routes in violation of the provisions of this Section towed away in order to permit the clearing of snow from the snow routes. The payment of any and all charges incurred as a result of such towing shall be the responsibility of the vehicle's owner. In addition to, or in lieu of towing the vehicle, the owner or lessor of the vehicle shall be fined $25.00 for first offense and $50.00 for second offense and for the third offense, the fine may be up to a maximum of $750.00. In all events, each day the violation exists shall constitute a separate offense. 
 WINTER STORM DAMAGE LIMB PICK UP – Please check the City website: www.cityofwestpeoria.com  or contact City Hall for a copy of this policy.
 Waste Management is the trash pickup provider for the City of West Peoria. Residents are responsible for establishing an account with them. Please call them at 1-800-796-9696 to set up your account. You will be billed for this service. Landscape Waste Pickup ends on the last Friday in December. It will begin again on the first Friday in April. This service is included in your Waste Management bill.
 Illinois American Water partners with West Peoria to provide water service to the Stever District Improvement Association. The plans for transferring water service from the Stever District to Illinois American Water began many years ago. As of November 1st, the project was completed.  The project involved the installation of 400 feet of new 8-inch water main, installing meters and transferring water service to approximately 62 customers. Mayor Dillon said, "This project will provide the residents in this neighborhood with better water quality, water pressure and water service." He acknowledged several individuals for their commitment to the project. They are: Karla Teasley, Chris Johnson, Senator Koehler, and Rick Earley. Rick Early also noted the contributions of Don Neill, Gene Cooper, Bill Board and Sharon Woiwode. When asked about the start of the Stever District, Rick mentioned that he had a copy of bylaws for the District dated August 8, 1944. According to Mike Moler, operations manager for Illinois American Water, the project was necessary due to the age and condition of the current Stever water system. It will take 3 to 5 years for the upgrade of the entire system.
 The West Peoria Neighborhood Watch meeting will be Wednesday, January 12, 2011 at 6:30 p.m. at West Peoria City Hall. The topic will be "Street Drugs." Deputy Middlemas will give an up-date on any criminal activity in the area. The public is invited.
 CityLink celebrated 2010's excellent safety record at their Annual Safety Banquet. Among other awards 48 employees received the Great Performance Team Award. To win this award, the employee must work the entire fiscal year without any preventable accidents or incidents and have an outstanding attendance record. 97 employees were recognized for Great Safety. The criteria was no preventable accidents or incidents during the year. CityLink's record speaks of the excellence of its employees and their care and concern for their customers and communities. These awards are presented to drivers and maintenance employees.
 I wish all a successful, healthful and enjoyable 2011.