West Peoria News for August 2011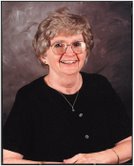 A reunion will be held August 29th, at 5:00 p.m. for all past members of the Calvin Coolidge Mother's Club at the Lariat Club on Glen Avenue. Please share this information with anyone that is not in the West Peoria area.  R.S.V.P. by August 15th. For reservations contact Mary Hamm 697-4118, Guydeen Roos 258-1258, Alice Nash 674-4308 and Diane Craps 633-0669. If leaving a message please leave name, phone number and number attending. Come and reminisce about old times. Those attending will be able to order a choice of 4-items from the Lariat Club menu.
The following were awarded trophies and special recognition at this year's 4th of July parade:  the Sisters of the Immaculate Conception were recognized as the grand marshal in recognition of their 120th anniversary serving the citizens of Central Illinois; South Side Bank donated the Best of Show trophy and awarded it to the Model A Fords Club. Best Youth donated by the Residents' Association was presented to the Erin Feis participants. The Sheriffs Posse was the recipient of the Best Service Organization that was sponsored by the Ladies Auxiliary of the West Peoria Fire Dept. The Most Patriotic award sponsored by the West Peoria Lions Club was awarded to the Stecher Family float. These awards are given at the end of the parade after being chosen by the panel of parade judges upon viewing the entrants during the parade.
News from City Hall reminds that all residents are required to sign up for garbage service with Waste Management – 1-800-796-9696. Residents are charged for this service. Landscape waste pick up is included in the price. Recycling service is an extra charge. Landscape Waste is picked up every Friday at the curb until the last Friday in December. Garage Sales are permitted once each quarter for no more than three days. For more information, visit the City website: www.cityofwestpeoria.com. Building Permits are needed for several projects: additions, porches, decks, sheds, pools, garages, new driveways or sidewalks and new homes. Most residential permits are $25.00 and can be obtained by filling out the application at City Hall. Any questions, please call Code Officer Bill O'Neill at 674-1993.  Keep your property clean and neat. It is the residents' responsibility to keep their section of the alleyway free of trash, the grass mowed and weeds trimmed at all times. Please check your section of the alleyway for branches, weeds, trash etc. Your section of the alleyway is from your property line to the center of the alley. There are still funds left for the Paint Reimbursement Program. Please call City Hall for more details. No Open Burning of trash or landscape waste is permitted. To report a violation of this policy, please call: Peoria County Sheriff at; 672-6011.
Pay attention to weeds and grass growing in sidewalks and along the curbs in front of your property. This spring has caused many large weeds to grow in these particular areas and not only are they damaging the pavements they make homes and the city look unkempt. It only takes a few minutes to pull them.
The West Peoria Neighborhood Watch will meet Wednesday, August 10, 2011 at 6:30 p.m. at City Hall. A guest from the Department of Children & Family Services will speak on dealing with children and criminal activity.
West Peoria Residents' Association will meet Thursday, August 18, 2011, at 6:30 p.m. at the Shelter at Franciscan Park.  Refreshments will be served.
What a wonderful July 4th Parade. The West Peoria Lions Club thanks you both those who participated, those who sat along the route to cheer everyone and to Mark Wrhel the Parade Chairman for all the time and effort put forth.
On Saturday, July 16th. The Boy Scout Troop11 and the West Peoria Lions finished cleaning two miles of Rte. 8 picking up another ten large orange bags full of trash adding them to the eleven bags they already had collected. They will be back out again in October. (TBA) and are asking residents of West Peoria to join them and give an hour or two to help. Their efforts help our community keep a better appearance, prevent many litter and garbage problems as well as keeping our area "green."
West Peoria Lions Club new Officers for 20011-20012 are: Maggie Moore, President; Jim McCarter, Secretary, and Terry Masters, Treasurer. Watch for information on the WPLC Annual Christmas Wreath Sale starting in October. Starting in September the Club will be offering their Dining Tour Book sale. Remember they make an awesome Christmas gift. Recycle-Recycle-tabs, cell phones, eye glasses, hearing aids, old keys, ink cartridges. Contact any Lions Club member about donating these items for them to have recycled.