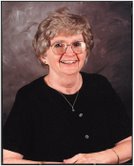 You are invited to the annual Christmas Party given by the West Peoria Resident's Association co-hosting with the Franciscan Center to start the Holiday Season, on Sunday, December 4th from 5:00 to 7:00 p.m.  Santa will light the Christmas tree at 5:00 p.m. to start the festivities of songs with the 9 to Five vocal group, a reading of The Night Before Christmas, the Flynn's Irish Dancers and a kids' Coloring Contest. Pictures with Santa and plenty of yummy refreshments and a community sing along with the 9 to Five, the Mayor and Council members will end a perfect Holiday evening. Jump-start some festivities with family and friends near home.
At the writing of this column, Haddad's is a week away from re-opening. I know that many of us are ever so thankful to have them back as a vital part of our community and our lives. I know I missed them a lot and many people feel the same way.  Welcome back, everyone.
Christmas is just around the corner. Do you have a neighbor or loved one in West Peoria that needs a Christmas Food Basket? If so please call the West Peoria Lions Club at 673-6207 before December 12th; the Club will see that they get a basket. Need a gift for that person who has everything? How about a Greater Peoria Dining Tour Book? They are still only $30.00 and the sale of these books helps the Lions fund needed programs for the visually and hearing Impaired. Call Emil @ 693-1191 or Jim @ 673-6207. The West Peoria Lions Club wishes everyone a Happy and healthy Holiday Season.
All West Peoria residents are required to sign up for garbage service with Waste Management – 1-800-796-9696. You will be charged for this service. Landscape Waste pickup ends on the last Friday in December. It will begin again on the first Friday in April. This service is included in your Waste Management bill.
As the winter season approaches, here is some information that will be vital to the way our City keeps up with the season when the season dumps snow on us.
Snow routes /Parking Ban information is as follows: All streets within the corporate limits of the City of West Peoria are hereby designated as emergency snow routes. It shall be unlawful to park any vehicles on these streets at any time within twelve (12) hours after a snowfall of two (2) or more inches.  When there has been a snow forecast of two (2) or more inches for any calendar day, it shall be unlawful to park any vehicles on any of these streets for that calendar day. The Street Department Manager shall be authorized to take the necessary actions to have those vehicles which are parked on streets designated as snow routes in violation of the provisions towed away in order to permit the clearing of snow from the snow routes. The payment of any and all charges incurred as a result of such towing away shall be the responsibility of the vehicle's owner. In addition to, or in lieu of towing the vehicle, the owner or lessor of the vehicle shall be fined $25.00 for first offense and $50.00 for second offense and for the third offense, the fine may be up to a maximum of $750.00. In all events, each day the violation exists shall constitute a separate offense. This can be found in the City Code.
For winter storm damage limb pick-up, – Please check the City website or contact City Hall for a copy of the policy. For more information visit the City website:
The West Peoria Neighborhood Watch will meet Wednesday, December 14th at 6:30 p.m. at City Hall. Deputy Middlemas will give a brief up-date on any criminal activities in the area. Holiday refreshments will be served. The public is welcome.
The new West Peoria Library has opened. It was organized and is being run by Emily Huff and is located in the former West Bluff Christian Church at the corner of Kellogg and Cedar. A calendar showing current times and days of operation can be found taped to the back door of the building in the parking lot.  The library is run by volunteers and if you have an interest in becoming involved, stop by the library or contact Emily atwestpeorialibrary@yahoo.com.  Library cards are available and can be gotten at the library.  Check the back of the Church for updated information.
Now that colder weather is coming, it's time to visit the West Peoria Library! The room has over 4,000 titles to choose from, everyone is sure to find a book to enjoy.
The library strives to be open Tuesday and Thursday from 10:00 a.m. – 5:30 p.m. and Saturdays from 10:00 a.m. – 1:00 p.m. However, this is volunteer staffed so someone may not always be available.
The new library signs are gold and red, so if they are out, generally someone is in the library. The entrance in the back of the building is the closest to the library and will be open on library days. If you are interested in volunteering a few hours, please come by the library or call Emily Huff , 453-8139. Support is picking up and many residents have come in to get a card and check out books. This will be a very busy season for the library!
Several upcoming events are planned for the winter months. A Children's Story Hour will be held at the library on Fridays once a month. The first will be a Christmas-themed book and related craft on Friday, Dec. 16th. Story Hour will also be held Fri., Jan. 6th and Fri. Feb. 3rd. Storytime begins at 10:15 a.m. Children up to age five are welcome to attend with their parents. Registration is necessary; sign up at the library or call Emily for further details.
While the library isn't accepting donations at this time due to lack of shelf space; the West Peoria Food Pantry is always accepting non-perishable food items and personal hygiene
products for all family members. the food pantry will be open to any West Peoria resident in need on Saturdays from 9:00 a.m. -noon as soon as the shelves can be stocked. Food donations can be brought  any time to the library.
Thank you for showing your support for the West Peoria Library and Food Pantry. I hope to meet many residents these upcoming winter months through these endeavors.
My best wishes to all of you for a healthy, pleasant and fun-filled holiday season!